Basic H2S Training (OPITO) is now available virtually!
This past week we have successfully conducted a range of training via online webinars using the latest virtual classroom software. The feedback from our customers has been encouraging and we will continue to offer these solutions. The benefit of attending our online webinars training is reducing the total time spent at the centre when completing the practical training.
Examples below :  
Basic Offshore Safety Induction & Emergency Training (OPITO)

Online webinar 2 days

|  Practical at centre 1 day
Helicopter Landing Officer (CAAM)

Online webinar 1.5 days

|  Practical at centre 1 day
For customers requiring Basic Hydrogen Sulphide H2S training, we are pleased to inform you that we can now deliver this in 2 parts. :
H2S theory certificate (OPITO approved) via online delivery and
Full certificate upon completion of practical within 90 days.
On the theory component, we are pleased to offer you EVERY THURSDAY from 1000hrs to 1200hrs. Please contact our booking team for further information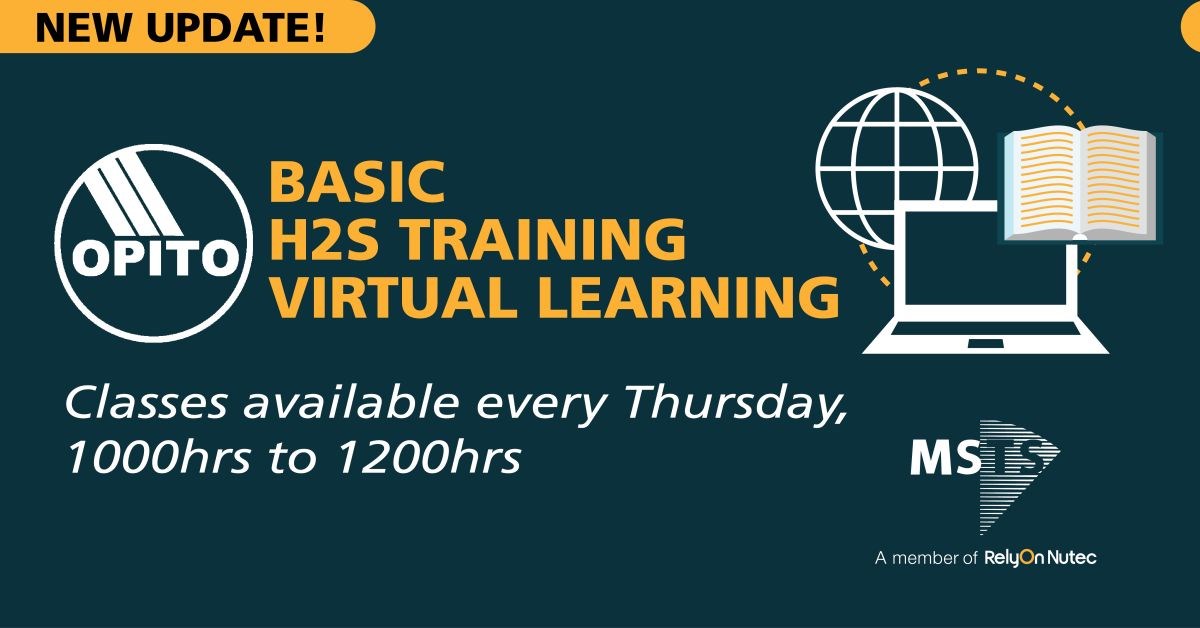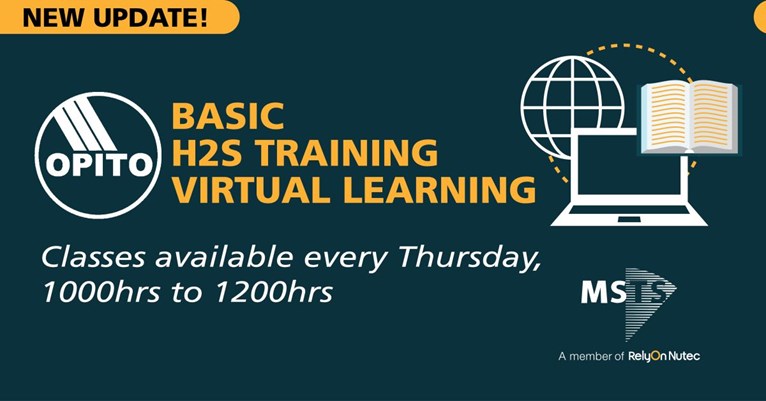 In addition to the above, we can offer the theoretical component of any of our OPITO and CAAM approved courses via webinars at your request!
For members of the workforce that are unable to undertake essential refresher training that may cause their certification to expire. OPITO has implemented a certification extension, enabling employers and self-sponsored individuals to apply for an extension, if their certification expires within the next 30 days. You may find all the information you need on www.opito.com/covid19. Nevertheless, our sales & customer service team is ready to help you at anytime.
Not only that, all MSTS and CAAM certifications which expire during this period will AUTOMATICALLY be granted an extension until 31st May 2020. Rest assured we will continue to explore all avenues to support you during this time of challenges.
You may contact our sales personnel on the following number :
| | | | |
| --- | --- | --- | --- |
| Bookings (HQ) | : | |      +60 16-207 2069 |
| Vincent Liew | : | |      +60 16-260 2069 |
| Azmawati | : | |      +60 16-716 2069 |
| Sinorita | : | |      +60 16-723 2069 |
| Khairul Idham | : | |      +60 19-983 2069 |
Take care and stay safe.