Your global partner for safety critical industries. We support you saving lives and protecting the environment
Providing 360° Safety and Advanced Digital Solutions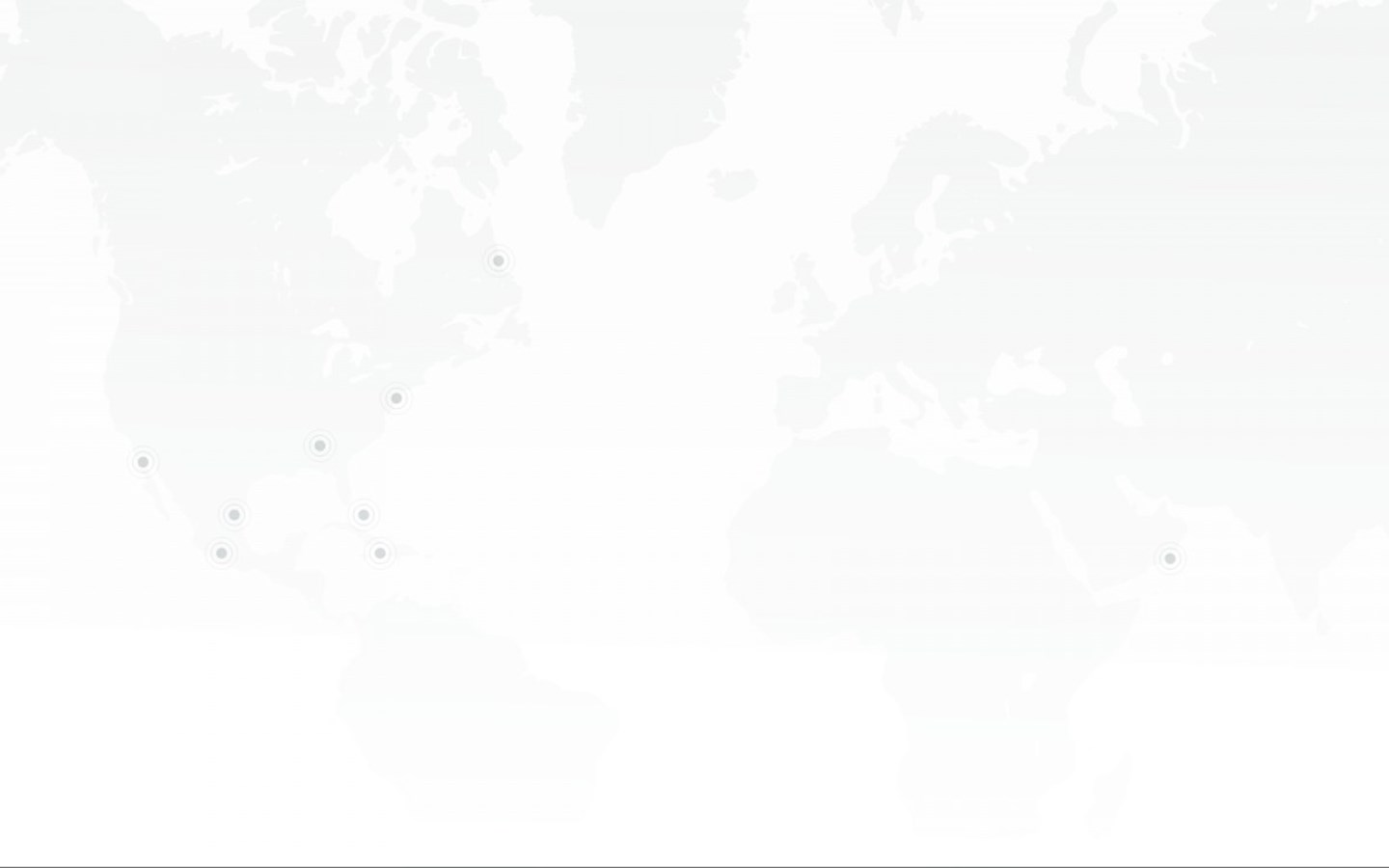 About MSTS Asia
Established in 2000, MSTS Asia is a highly reputable organisation for excellence in providing world-class safety training and consultancy services to safety critical industries and the public sectors in Malaysia, Singapore and Thailand.
As a member of the Denmark-based RelyOn Nutec Group, a world leader in emergency response and risk consulting services, MSTS Asia has become the leading provider of safety and competencies in helping our customers protect their people, assets and the environment.
Adding on to our services is our RelyOn Bestari Healthcare which provides general medical, health screening, and Occupational Health Services with medical clinics located at Permas Jaya in Johor Bahru and Cherating in Pahang, serving a vast clientele in the industries.
Sustainability
Safety is not only our business – it is in our DNA.
Our mission is to provide high-quality services, while also influencing and strengthening the compliance with internationally proclaimed principles for Human Rights and Labour Standards, Environment and Anticorruption.
RelyOn Nutec has become a signatory to the UN Global Compact since 2019. As a member of RelyOn Nutec, we, MSTS Asia also committed to contributes to and shows the necessary care by mitigating any adverse impact on core principles for sustainability.
MISSION
Empower workforces to reach their full potential by connecting people and advanced learning technologies
VISION
Be the leading innovator to protect people, assets and the environment
PROMISE
Our business philosophy is centred on our number one priority – our clients.
We are very serious about what we do
We will provide you with the greatest flexibility and unparalleled service
We continually review and develop new modules to meet your various requirements
We provide the best value for money
MILESTONES & ACHIEVEMENTS
Historical milestones and achievements contributing to MSTS Asia's success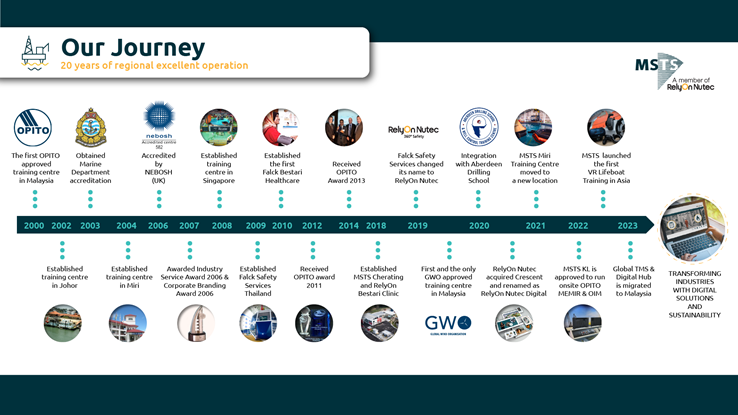 Our History
Guiding to a safer future. With this always in our mind, we empowered the oil and gas industry and the safety-critical industries by providing world standard safety training to the people.
Founded in 2000, we became the first OPITO approved training centre in Malaysia. With the demands in the industry, we expanded the business and established more training centres in Miri, Singapore and Thailand. Along the way, we obtained accreditations from international and local authorities including Global Wind Organisation (GWO) and Marine Department to ensure you get the best training and comply with the international standards.
It is not just a business. We are committed to elevating the safety culture for the people, businesses and society by driving global 360-degree safety. With this implanted in our DNA, we keep moving forward and founded our first RelyOn Bestari Healthcare (formerly known as Falck Bestari Healthcare) in Permas, Johor to fulfil the needs of delegates and locals. In 2016, the second RelyOn Bestari Healthcare is established in Pengerang, Johor. Our doctors are experienced in both occupational health and safety and general medical services. We offer extensive services including antenatal, drug, alcohol and blood test, X-rays, vaccination, ECG, minor surgery and more.
2018 marked another glorious achievement for MSTS. We established a training centre in Cherating - only a few hours' drives from Kuala Lumpur and strategically located at the gateway to Kemaman / Kerteh; one of two major oil and gas hubs in Malaysia. The training centre also incorporates third RelyOn Bestari Healthcare and modern facility thus becoming a one-stop training centre in the region.
Now with us expanding our services and solutions to digital application and consultancy, we are more ready to help you and your company to be readily embracing the Industry Revolution 4.0!