BOSIET with EBS (Digital Delivery) Course Overview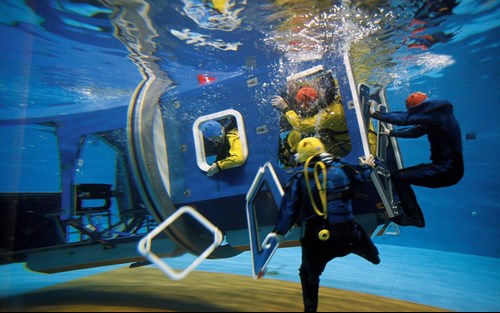 This training programme is designed to meet the initial offshore safety and emergency response training requirements for personnel new (or returning) to the offshore oil and gas industry, who will be supplied with an emergency breathing system (EBS).
This online BOSIET theory training delivery version of the courses allows delegates to complete the mandatory underpinning knowledge of the BOSIET (with EBS) course via an online portal – which will last approximately 10 hours, during which you will have the opportunity to save your progress. Once the theory element is completed, you can attend for the practical element (1-day) at MSTS Singapore Training Centre.
NOTE – For those who wish to undertake BOTH the theory and practical elements of the course at our centre (3 days in total), we offer non-digital BOSIET with EBS.
Online Digital BOSIET Course Content:
The OPITO approved BOSIET training course with EBS provides delegates with a range of knowledge and skills relevant to traveling offshore by helicopter and working offshore. The course covers 4 main areas:
Safety Induction Training
Firefighting and Self Rescue Training
Sea Survival with First Aid Training
Helicopter Underwater Escape Training
Entry Requirements:
Digital Delivery
There are no formal pre-requisites required to enroll onto the digital content. All digital content must be completed before attending at MSTS Singapore Training Centre for the practical session.
It is advisable to complete the digital content within 7 days of purchase / registration. 
Practical Session
The full-day practical session must be scheduled within 90 days of completion.
Certification:
Delegates are issued with OPITO approved BOSIET with EBS certificate upon completion of course.
HOW TO ENROLL?
Book OPITO BOSIET Digital Delivery via:
Phone Call: +65 6515 8193
Email: bookings@msts-my.org
Complete the theory lessons online anywhere via laptop, desktops, smartphones, or tablet
STEP 3:
Attend 1-day practical session at MSTS Singapore Training Centre
(Tuas South Avenue 1)
The certificate will be issued upon completion and competence of practical elements.